What does the price of electricity depend on?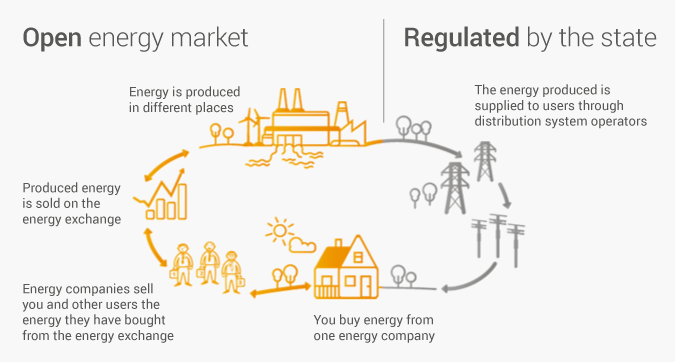 Which electricity package to choose?
Different companies and apartment associations may have different electricity consumption needs. Review and evaluate which of our solutions best suits your needs.
Fixed price is suitable for customers who plan a budget for a longer period and want to take less price risk. A fixed price means that future price fluctuations in the electricity market will not affect your company - you will always pay a pre-agreed fixed price.
Exchange price offers more freedom but also risk. The exchange price of electricity is determined by the electricity exchange of the open electricity market, where new prices are formed every hour. Such pricing can be very beneficial, but can also cause significant damage to your business, as it is very difficult to accurately predict changes in the exchange price.
Combined pricing takes into account both fixed and exchange prices. Furthermore, Elektrum's customers can choose their own combination of fixed and exchange pricing shares (percentage) in the final pricing model. This solution is most useful when you are ready to flexibly adjust your electricity consumption.
Whatever package you choose, we recommend choosing renewable energy production methods as the source of electricity supply.
Read more about green responsibility here
Contact our business customer account managers and we will help you choose the most suitable package for your company or apartment association.